The Department of Education has officially released the South Africa school holidays 2023. The public schools in the inland cluster and coastal cluster start the 2023 academic year one week apart.
Check out the types of financial assistance available to students who have completed Grade 12 and going to tertiary institutions in South Africa.
When does school start in South Africa in 2023?
According to the Department of Education's school calendar for 2023, inland school clusters— that's the Free State, Gauteng, Limpopo, Mpumalanga, and North West provinces— start the year on 11 January 2023.
If you live in any of the areas of the coastal clusters, you'll starts a week later on 18 January 2023. The coastal clusters include KwaZulu-Natal and the Eastern, Western, and Northern Cape provinces.
Here is the latest article Matric Results 2022, 2023 Key Dates and what you need to know between the 19th of January 2023 and 15th of March 2023.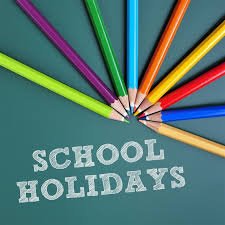 South Africa school holidays 2023
Public and School Holidays 2023 for South Africa's public and private schools.
1 January: New Year's Day
2 January: Public holiday
20 March: Special school holiday
21 March: Human Rights Day
7 April: Good Friday
10 April: Family Day
27 April: Freedom Day
28 April: Special school holiday
1 May: Workers' Day
16 June: Youth Day
9 August: National Women's Day
24 September: Heritage Day
If you are interested in the matric results for this year, check the information below.
When is the Matric result 2022 coming out?
The Department of Basic Education announced that the national matric results for learners in public schools are expected to come out on the 20th of January 2023. In fact, last year's Matric results were released on exactly the same date.
The individual results will be made available online the day after the announcement of the release of the matrics results in 2023.
Grade 12 students (the Matric Class of 2022) can access their results online or via mobile phone. Also, the results can be collected at your local schools.
IEB students, check out this link.